Blunt wraps are the outer wrapper used to roll a marijuana cigarette often call a blunt. Natural blunt wraps are derived from various plants and used in the place of traditional rolling papers.  Some types  of natural leaf wraps used for blunts includes the tobacco leaf and the banana leaf. Most importantly, with all our leaf wraps used for smoking, they are carefully source to provide only the best in quality products.
For those who enjoy a roll-your-own (RYO) tobacco wrap, then you must already know about Grabba Leaf wraps. For those who don't know, the Grabba wrap, are cigar and blunt sized wraps pre-cut from the premium grade whole leaf tobacco.  They are free of holes and pliable, consequently making them easy to roll a cigar or blunt. Grabba wraps are said to add a kick that smokers love. Original Grabba cigars and wraps are considered to be the best available. They are rich in color and taste and certainly, If you love grabba tobacco then this wrap is for you. Oftentimes they are packaged commercially under various Grabba brand names such as Fronto Grabba wraps as a result be sure to purchase the Original Grabba wraps.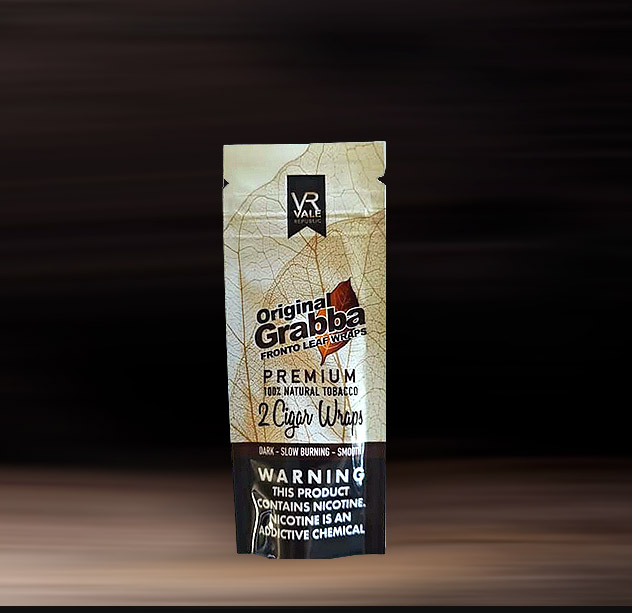 Organic Hemp Rolling Paper
Negril Hills' all natural hemp rolling paper is considered among the best tasting papers and favored to be one of the best organic blunt wraps available. Unlike cigarette papers, the natural hemp papers is free of added chalk, dyes or chlorine. In addition, paper made from hemp has been used worldwide for smoking in the form of blunt wraps. Give it a try and you will certainly taste the difference. Learn more about the hemp rolling paper here.